September 23, 2011 10:55 AM PDT
*This artist was booked through Ariel PR All music was provided by J-Punch and Dave Moonshine
April 20, 2012 12:56 PM PDT
Thanks so much to listening to me live today on KGUP 106.5FM. In case you missed it, here is a copy of today's show.
The radio station went live on Thursday, April 12, 2012 and better than expected, we've already had over 6,000 listeners on KGUP 106.5FM. This is better than we had anticipated for the launch of a brand new radio station.
We are hoping to reach out to 1 million listeners by January 1, 2013, so please tell everyone about www.kgup1065.com You can also listen directly from our website on your iPhone, iPad, or Android phone, but if you have another mobile device, download the TuneIn from your mobile app store, then search for "KGUP 106.5FM" or "The Emerge Radio Networks," then save us as your Preset and listen to us 24/7.
Unlike a lot of radio stations that play anything that comes their way, we grade and rate each and every song, so the quality is better. The best part is you won't hear anything mainstream.
This week's featured artists:
"The Life" by Romantic
'Reflextion" by Paper Anchors
"(Come Go with Me) Across the Universe" by MAGM Records
"Freak Out" by Marcus Very Ordinary
"Old Town"by Big Brother Smokes
If at anytime, you like to give us a shout out or make a request, give us a call at 1 (206) 338-6356 or Tweet us at @great_unknowns
April 12, 2013 02:26 PM PDT
Guess who's turned 1 today? Yup, KGUP 106.5FM "The Emerge Radio Networks" is 1 years old today. Building up 280,000 listeners has been quite an adventure for the Alternative Mainstream Radio station based out of Los Angeles, CA.
*COPYRIGHT NOTICE. All featured artists and writers retain all copyrights to their material
March 15, 2013 12:17 PM PDT
World Premiere of "Superstar Pop Twin" by Glitter Rose, Ep 170
On March 21 (this coming Thursday), Glitter is going to be performing at an event called Hard Rock Rising at Hard Rock Café, which is a battle of bands global competition against hundreds of artist from around, so she really needs your help to win. It's a FREE show, so if you're in the Hollywood area on that day, come out and scream your head off and get extra loud for her, cuz she'll need your support if she's going to win.
The following Thursday, Glitter will be in Oklahoma where she's going to be doing 5 shows. Then on April 16th, she'll be off to her home state of Texas to appear on Texas Rogue TV, plus she'll be playing a few live shows to wrap up her tour in Dallas. She'll be performing at Poor David's Pub and then her final at the Dallas International Guitar Festival.
To find the exact locations, dates, and times, go to www.glitterrose.com or find her on Reverbnation, Facebook, and you also get all her updates on Twitter at GlitterRoseTX. She's really active on Twitter, so make sure you follow her and add her to your favorites.
Listen to her other music on KGUP 106.5FM "The Emerge Radio Networks"
About Glitter Rose:
She's got a Southern heart, and a Rock n' Roll soul. Outlaw Southern Rocker, Glitter Rose from Ft. Worth, TX. This left handed guitarist owns the stage with her amazing charisma and defining Southern Rock sound. GR is endorsed by TELEFUNKEN Elektroakustik, Orange Amplifiers, Fishman Acoustic Amplification, WARRIOR Guitar, BAE Audio, Rotosound Music Strings, Moody Leather, and Guitar Hands Hand Care.
GR is a veteran in the music industry starting professionally at 13 years old in 1998. She is an accomplished guitarist, a simply genius songwriter, and has vocals packed with power, grit, and originality. Her live show is that of legends, captivating the audience with her high energy performance, and her passionate presence. GR has great love and admiration for her fans, stating "They are the reason I make music. If I can evoke emotion and excitement in one person in the crowd, I've done my job. It brings me great satisfaction to touch people with my songs and my performance."
GR is currently in Hollywood, CA. From March to July 2012, she held a 5 month residency at Hard Rock Cafe Hollywood on Hollywood Blvd. for an event they created about her music called Southern Rock Brunch. She is a 2 time winner in the 2013 Artists In Music Awards for Best Rock Artist and Album of the Year for Dead or Alive. She was also nominated for 2 Los Angeles Music Awards in 2012. She received a very honorable nomination with the Texas Music Office for State Musician in 2013. GR's time is definitely here. Her music is being recognized by some of the most prestigious programs in music, paving the way to stardom for this deserving and hard working artist.
* Photo credit: Glitter Rose performing at 2013 Artists In Music Awards. Photo by CNL Photography
March 07, 2013 09:49 PM PST
K8DS is Chicago pop acoustic songwriter/musician Kate Diaz, b. 1997. Kate is also an "Artists & Athletes For The Earth" ambassador for earthday.org. If you purchase her single between March 22 and April 22, Kate Diaz will donate 100% of the proceeds of "Down to Earth" from iTunes to the earthday.org's sustainable energy projects.
About K8DS
Kate Diaz writes all her own songs and has been recognized with numerous awards for her singing and songwriting, including from National YoungArts, ASCAP and Berklee. She is endorsed by Godin Guitars and plays a one hour acoustic show of original pop songs around Chicago, including a few at some of the most well known music festivals and venues in the Chicago area. Through her music, Kate runs a yearly children's cancer fundraiser, and has also been recognized twice as an environmentalist by national organizations. Kate started out on YouTube in 5th grade, and got herself a job playing at her local Potbelly sandwich shop the next year. She debuted twice in Chicago, age 12 at House Of Blues and age 13 at The Metro, as a guest performer of well-known bands who liked her youtube videos of their songs. At 13 Kate also discovered SonicBids, which opened up a whole new world for her, enabling the teenager to get selected online for shows and songwriting competitions in Chicago and beyond. Kate just released her third live acoustic album, and also has released two singles. K8 juggles high school and soccer with being a DIY musician, doing all her own booking, websites, poster and album art, videos, copyrighting, digital releases, burning CDs. Kate's passion for music is fueled by all the youtubers who take the time to leave comments, the generous customers at Potbelly and people who come out to shows, and the many incredibly nice musicians and music industry people, both online and in Chicago, who have gone out of their way with encouragement, opportunities, and the guitars that make the music.
Find more about Kate Diaz at www.KateDiazMusic.com
September 24, 2010 11:47 AM PDT
Introducing Sinem Saniye (See-nem Sah-nee-yeh) originally from Istanbul, now a residing in New York is a talented Pop artist. She brings a unique style that is a blend of Turkish and Mediterranean influence combined with American Pop. Sinem's very name in Turkish translates to "deep from within my heart, or my heart, my love". This translation is exactly what Sinem translates into her lyrics and reflects her heartfelt sensuality into her music.
Listen to this special audio interview with Sinem herself as she talks about her journey from her first instrument until today. In this episode, you will get to hear music from her debut album entitled: "When I don't Sleep". Songs include: "I'll Confide", "Are We in Love", "A Certain Kind of Lovely", and "Outsider".
Find more of Sinem Saniye:
Official Website, MySpace, Facebook, Twitter, music video
Purchase "When I Don't Sleep
" on Amazon.com , CD Baby, iTunes
Don't miss this episode of The Great Unknowns Presents, subscribe on iTunes and Zune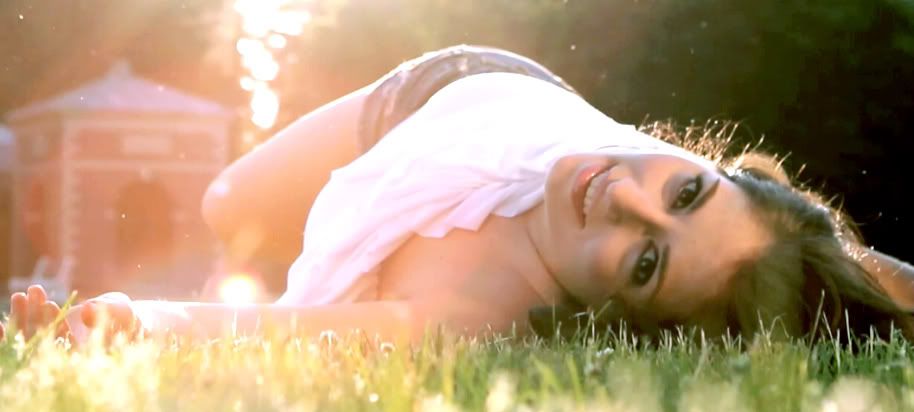 *Music in this episode was provided by 6 / 8 Records LLC and was booked on this show through Music X-Ray
January 13, 2011 04:33 PM PST
Originally from Melborne, Austrialia, Pop Rock Artist Katie Cole is full of energy, not only in her music, but her stage presence lights up any room.
Now residing in Los Angeles to pursue her career in music, Katie found Producer, Howard Willing. Willing is well known for his engineering and production work with Counting Crows, Sheryl Crow, Snoop Dog, Tupac, Macy Gray and Smashing Pumpkins and many other music artists. Willing is now working with Katie and he helped launch Katie's debut EP called, Lost Inside a Moment last July. With her debut album, Katie has been captivating audiences on stage, on the web, on television, and heard on the radio airwaves across the world.
Lost Inside a Moment is chalk full of catchy rock songs, some with a sense of country flare like the title song, "Lost Inside a Moment"
Read the full review at All Indie Magazine
Find more of Katie Cole on: Facebook, MySpace Twitter, and her official website Katie Cole
Purchase: Lost Inside a Moment on iTunes
*This episode and music was provided by Katie Cole
December 21, 2012 12:58 PM PST
He's got the moves, he's got the look, he's got the voice. He is the internationally known, "The Dance Doctor to the Stars," John Cassese. John presents music from his LP's Never Too Late and A Night of Swing.
Mikey Jayy of The Great Unknowns Presents and Program Director of KGUP 106.5FM, heads over to Santa Monica to interview with the Dancer/Singer Songwriter, John Cassese live in the studio to talk about his Nomination for Comeback Album of the Year and his Nomination for Best Adult Contemporary Artist at the 2013 Artists In Music Awards.
To get more information about The Dance Doctor Studio in Santa Monica or purchase Never Too Late, A Night of Swing, and John Cassese In Concert, go to www.johncassesemusic.com
For a limited time, if you purchase one of his CD's, you get a free dance lesson. Just mention that you heard our interview on KGUP 106.5FM or The Great Unknowns Presents.
John Cassese's official biography:
The Santa Monica, California based dance instructor/choreographer, known as The Dance Doctor, believes everyone has the ability to dance, and he and his team lead the way teaching others to trip the light fantastic. With a true appreciation for the arts, Cassese's talents are diverse and varied. Not only is he a nationally recognized dance instructor who has trained such celebrities as Adam Sandler, U2's The Edge, Elizabeth Hurley and Sir Ben Kingsley, he is an accomplished singer and entertainer. Involved in several facets of the arts including singing, entertaining, choreographing for film, stage, television, video and private parties, as well as producing and performing dance demonstrations, Cassese is a modern-day renaissance man. "Singing is always something I have focused on and has always been a big part of my life, but because I was dancing and teaching dance so regularly, I put my singing career on the back burner; though it was never, ever far from me. It has always been, and will always be, a great passion." Here, for the first time ever, we are pleased to present John Cassese Music; a collection of John Cassese's recordings, from cover songs to some very special original material. These songs will make you feel happier, put joy in your heart and a spring in your step. The first CD available on iTunes is entitled, "Never Too Late" and it features some of the most touching, emotional and romantic songs. Sing to them, dance to them or do both. We could all learn a lesson or two about living life to the fullest from John Cassese. Like his album's name, remember it's never too late to reach your dreams.
October 19, 2012 12:53 PM PDT
Originally formed in 2006, the Ill Funk Ensemble's sound is a new type of Funk infused with Hip Hop and Rhythm & Blues, a sound that isn't overly dated, but rather a hint of new swagger combined with old school. Lead by Jermaine Wells vocals, he delivers a smooth vibe of freestyle and melody along side with BJ FitzGerald on guitar and vocals, Duane Etienne on bass and background vocals, then there's Joe Stoner on keyboards and background vocals, and finally Dennis Brooks on percussion. Together, they bring a groove that is both engaging and refreshing.
On The Great Unknowns Presents with Mikey Jayy, Jermaine Wells and Bj FitzGerald pay a visit to KGUP 106.5FM in Los Angeles, CA for an exclusive interview and they talk about their brand new album called, "The Duality", which was just released in October.
Find more of Ill Funk Ensemble:
Follow on Twitter
"Like" on Facebook
Purchase music by Ill Funk Ensemble on iTunes
September 14, 2012 01:40 PM PDT
Today's brand new episode is a compilation of new music just added to rotation on KGUP 106.5FM by some of the finest music artists in the industry including new music by:
Spencer Kane "I Want That"
The Ground Above "Compliments"
G.U.G.G. "Mind Right"
Static People "Toxic Overload"
Reachback "Pretty Slick (for a white chick)"
August 24, 2012 10:35 PM PDT
Today, we are featuring the Top 10 most requested artists of the year. Since the launch of the KGUP 106.5FM "The Emerge Radio Networks", we've been logging all the phone calls and Twitter requests, so this isn't just any playlist. This is what you demanded.
Top 10 (in order of appearance)
10. "Said and Done" by You Vs. Me!
9. "Since You Left" by Emil
8. "Restless" by Last Stand for Lucy
7. "I Don't Like You" by The Como Brothers Band
6. "Spillin Liquor" this is Silvia J
5. "Me featuring D. Myke" by Shastina
4. "Say it All" by David Geftakys
3. "The Chase" Dru-Ha Baby
2. "This Life featuring Marka" by Nix the Future
1. "Kody Was a Killer" by Glitter Rose
Find more episodes like these in our section: Interviews & Shows and listen to all these artists and more on our radio station at KGUP 106.5FM "The Emerge Radio Networks"
August 17, 2012 01:15 PM PDT
Today, we're featuring five bands which were the most recent additions to rotation on KGUP 106.5FM "The Emerge Radio Networks" from five different genres.
The first featured song is by a Metalcore band from San Diego, CA. This is their newest release from their brand new album, Collide with the Sky and it's called, "King for Day featuring Kellin Quinn"by Pierce the Veil.
Next is a brand new single by the band Haster called, "You'll Never Know". Haster is a Hardcore metal band from Orange County, CA. They were a Final nominee at the 2012 Artists In Music Awards for Best Metal Band.
The third song is by a Punk band from Los Angeles, CA and it's called "Parallel" by Implants. If you like Tiger Army or Bad Religion, they bring some of that old sound back.
The fourth song is a cover by David Geftakys a Rock artist from Sherman Oaks, CA. The song is "Name" original recorded by Goo Goo Dolls. It's not on the album, but you can find it on his YouTube channel and his website.
The fifth and final featured song on the compilation is "She's Fearless (Reprise)" by The Ill Funk Ensemble. Their sound is a unique style of Hip Hop, R&B, Soul, and Funk wrapped up into one, hence the name "ensemble".
August 03, 2012 01:12 PM PDT
Today's featured guest is a multi-award winning Folk/Rock artist from Poway, CA. While it says he lives in Los Angeles, CA, his real home is on the road and on a stage at a venue near you.
Having toured and played in all 50 states, he was recognized for this accomplishment with an award for National Solo Artist of the Year, plus he was invited to perform at the 2011 Phoenix Music Awards.
Willie Ames has been honored for several other awards and accolades including two awards at the Los Angeles Music Awards in 2010 and 2011 for Solo Artist of the Year and Instrumental Artist of the Year, plus he received another nomination for Hot Adult Contemporary Artist for the 22nd Annual Los Angeles Music Awards which coming up on November 15.
You might be asking, "how is a man whom I've never heard of is gaining so much attention?" Perhaps, it's his honest lyrics and guitar play with a genre that is slowly dying from mainstream radio. As the younger generations are flocking towards more flashy scene with the likes of Hip Hop, Dubstep, and Metalcore, but the truth is, Folk Rock has never gone away. In fact, it's more popular than ever. We just don't hear it on the radio as often as we should.
Since the age of 5, Willie Ames has been developing his skills as a precision guitarist with the ability to play several string instruments including the 5-string banjo, steel guitar, and any current or classical guitar around. In his latest album, Night Owl, Aames demonstrates his finger picking style throw out, especially in songs like Human Race, Night Owl, and in the Fleetwood Mac cover, "Never Going Back Again".
Throughout the 10-track album, there is distinct inspiration of musical greats like Lindsey Buckingham of Fleedmac, Dire Straits, even the vocal style of John Fogerty of Creedence Clearwater, so if you enjoy music that is both modern with an American Folk Rock fusion, then you will absolutely enjoy the sounds of Night Owl by Willie Ames.
Find more from Willie Ames:
Willie Ames Official Website
"Like" on Facebook
"Follow" on Twitter
Add to MySpace
Purchase Night Owl on iTunes and Amazon
July 26, 2012 05:03 PM PDT
Chance You Take is a young group of guys from Baltimore, MD with Chris Meagher on Vocals, Michael Meagher on Guitar and Vocals, Adam Christopher Henderson on Bass and Vocals, Bryan Kotcher, on Guitar, and Mikey Knaus on Drums.
Together, their music compares to the likes of All American Rejects and The Red Jumpsuit Apparatus, but they also have a Top-40 Pop Rock side to them that compares them to One Republic, The Fray, The Script, and Keane.
While this band is brand new and completely off the radar, their music is quite the contrary. Their newest single, "Love Again featuring Da Kid Emm" is of course, a love song, but it is much more. Perhaps to the typical metal fan, it is too "cheesy," but not bubble gum enough to turn away the typical music lover. In fact, the song is a quite catchy and more mature than you might think. It might even be the perfect song if you're longing for a good old fashion pop-love song. You might even find yourself singing along in your car and getting tons of attention with either shaking heads or smiles pointed your direction. They'll be flipping through their FM dial with attempt to find what song you're listening to, but they won't find it. …at least, not yet anyway.
Recently released is their 5 song EP. It has a combination of love songs followed by songs about life's lessons. Some are upbeat like, "Love Again" and "Using You" and other songs are ballads. While it may appear to be redundant from the outside, don't just assume there is no diversity, because there is. You might be surprised how good this entire EP is.
Listen to an exclusive live interview with Chris Meagher on The Great Unknowns Presents, originally aired on KGUP 106.5FM "The Emerge Radio Networks".
Find more of Chance You Take:
Official Chance You Take website
"Like" on Facebook
Follow on Twitter
Fan and join their newsletter on Reverbnation
Purchase the Unbelieveable EP on iTunes
May 18, 2012 01:00 PM PDT
This is an exciting week, because we have the Indie Rock Artist of the Year winners Monks of Mellonwah in the house.
If you have never heard them before, their music speaks volumes.
Monks of Mellonwah is a four-man indie rock band out of Sydney, Australia. This modern rock band brings not only something new, but something from the past as well. Lead guitarist, Joe De La Hoyde, has a distinct sound that could be compared to the solos of Josh Klingoffer of Red Hot Chili Peppers and Jimi Hendrex. Together with smooth vocals of William Maher and Drummer, Joshua Baissari also on vocals, Bassist, John De La Hoyde, and Guitarist, Vikram Kaushik they bring a unique modern rock sound that compares to the likes of Katastro and Slightly Stoopid.
Songs played in this episode:
"Neverending Spirit"
"Neurogenesis"
"Kyoto"
"You Shine"
Find more of Monks of Mellonwah:
July 06, 2012 11:17 AM PDT
The Barren's is unlike most bands you will encounter. They do not easily fit within any specific genre category. Rather, they conform to many including Psychedelic Rock, Experimental Rock, Alternative, and Rock, blending the familiar sounds of Pink Floyd, the Ramones, The Pixies, The Shins, Radiohead, and Temper Trap.
Founded in upstate New York, Debbie Chou, Colin Fitz, Chris Gersbeck, Mike Koene, and Jay Sharp relocated in New York City to pursue their music careers as The Barrens.
The Barrens has one previous EP called, Worming. Three years later in 2011, The Barrens released their latest and full length album and simply called it, The Barrens.
The LP begins with the title, "Claw Remains," a very pseudo Pink Floyd song, then transitions into a very psychedelic, yet heavy metal track called, "Felt" which has an almost Black Sabbath sound with a thunderous guitar introduction played by Colin Fitz (Fitzgerald), Mike Koene, and Debbie Chou. When the song breaks into vocals, it's hard not to compare Fitz's voice to Black Francis of the Alternative Rock band, the Pixies.
In the next track called, "Bottem of the Well," the band takes a new direction and delivers a sound that is both indie rock and perhaps surf rock-esk, that is more harmonious and less heavy metal, because the song is up beat, fast paced and appears to include the vocals from all five members of the band.
"In and of Ice" is not just a song, but also a journey as they incorporate the bass drum, tambourine throughout the song. Include the angelic voice of Debbie Chou, and you have a unique yet enjoyable song from beginning to end.
The entire The Barrens album is hard to turn away from. Without being aware, you might find yourself listening to every track again and again. Why? Simply because its unpredictable. There are a lot of hills and valleys and when you think you have them figured out, they change in another direction, making it even more enjoyable then the previous song. While The Barrens may fall outside of the mainstream formula, you will be compelled to give it a second glance or you may do what I did and find yourself listening for hours and hours, not realizing you were caught in a "barren" trance.
Listen to the full interview with The Barrens on The Great Unknowns Presents with Mikey Jayy, originally aired on KGUP 106.5FM "The Emerge Radio Networks".
Find more of The Barrens at:
Follow on Twitter
June 29, 2012 11:08 AM PDT
Today on The Great Unknowns Presents, we have R&B, Singer/Songwriter, Producer, and Publicist, Kyle Gattison.
June 22, 2012 10:15 AM PDT
The name Ilhame Paris alone says it all. In Arabic, the name "Ilhame" means "inspiration".
When you are in the presence of Ilhame Paris, you're not just drawn to her voice, or drawn to her by her incredible beauty, you are drawn by her intense spirit as a wonderful human being. Her love for life and passion for music is not only inspiring, but contagious.
Native of Paris, France and born of Moroccan blood, Ilhame's musical diversity not only comes from her cultural background, her musical influence comes from a wide range of sources including R&B, Reggae, French Pop, and Jazz. Some of her songs are directly influenced by artists like Luther Vandross, Bill Withers, Rose Royce, and Bob Marley.
Two of Ilhame's proudest accomplishments is doing very unique covers for the
songs,"Waiting in Vain" and "I'm Still Waiting" originally created by Bob Marley. Ilhame not only honors the legend with an incredible cover of the song called "Still Waiting", but she gives it a unique perspective by singing it in French and Arabic. That's not all! Ilhame performs the song with Marley's son, Ky-Mani Marley. Together, they create one of the most astonishing covers by the Reggae legend.
Ilhame's debut album called, "Just Wish It" is filled with collaborations including Grammy Nominated R&B, Hip Hop, Electronica producer, Nicolay, and Shafig Husayn, who's most notable work was a writer for Erykah Badu. Ilhame has also collaborated and recorded the songs with T3 of Slum Village and Rap artist, Big Pooh.
Having opened and toured for artists like Erykah Badu, Dwele, Van Hunt, The Roots, and Questlove, Ilhame is demonstrating she has the drive and ambition to do what it takes to become one of the greatest emerging artists of today.
Find more of Ilhame Paris:
June 14, 2012 01:10 PM PDT
Coming off the release of their debut album, "Real", unsigned band, The Controversy has seen nothing but success in such a short amount of time with several music award nominations, including categories for Best Pop Artist, Best Rock Artist, Album of the Year, and Artist of the Year.
By the end of the night, the two-person group took home the biggest accolade, the Artist of the Year trophy at the first annual Artists In Music Awards in Hollywood, CA on February 10, 2012.
In addition to the elusive title, Laura took home the trophy for LGBTQ Person of the Year, a category in which voters could vote for any person in entertainment. Hands down, Laura was the one left standing who won by a landslide with 178 nominations out of 228 total nominations. Among the nominees, people like Madonna, Ellen Degenerous, Christina Aguilera, George Takei, Lady Gaga, and JD Strait were some of the names mention, but only Laura Vall and Adam Lambert received multiple nominations. Lambert came in second with eight nominations, respectively.
The Controversy consists of just two members, Singer/Songwriter, Laura Vall and multi-talented Producer and Musician, Thomas Hjorth. The two met when Laura Vall moved to Venice, CA from Barcelona, Spain to pursue her music career. After meeting with her producer of interest in Los Angeles, Thomas began working on her background music. Eventually, Thomas Hjorth became a vital part of The Controversy.
.
Originally from the Nordic country of Denmark, Thomas discovered an instant chemistry with Laura's music and both recognized each others talents, thus began their incredible project together. By July 2011, the album was all but complete with two music videos directed and produced by Thomas for the songs, "Real" and " Little Star".
The album itself is a definite piece of musical art, delivering not only incredible sounds, but the lyrics alone are so engaging and thought provoking, especially the songs, "Real," which is a song about the inners fears that all people face within. Other songs like, "Little Star" stands out because it is a powerful song about losing a significant person in her life. Along with the songs like, "So Long" and "Speak to Me," these four tracks are enough to keep you engaged enough to continue to listen to the entire eight-track album.
Learn more about Laura Vall and Thomas Hjorth of The Controversy in a special interview on The Great Unknowns Presents, which was aired live on KGUP 106.5FM in Los Angeles, CA.
Find more of The Controversy:
"Like" on Facebook
Follow on Twitter
June 01, 2012 01:00 PM PDT
Welcome to our 157th episode of The Great Unknowns Presents. Today, we are featuring brand new music by some of the best artists from the Independent community including "Love Again" by Chance You Take, "V.I.P. feat Nate Walka by IreneB, "Partystarter" by Sensor, "Spillin Liquor" by Sylvia J, and "Little Green Piece of Life" by Nikki Forova.
Listen to these artists and many more on rotation at KGUP 106.5FM. You can also listen to our radio station on TuneIn. If you don't have TuneIn, go to your mobile app store and download it for FREE! Once it's downloaded, search for "KGUP 106.5FM" or "The Emerge Radio Networks"
*COPYRIGHT NOTICE. All featured artists and writers retain all copyrights to their material
July 22, 2009 06:15 AM PDT
This episode was a special request from a soldier who served in Iraq and a tribute to the men and women of the armed forces in the U.S. and soldiers of the United Nations. They too should not be forgotten.
In this episode, listen to personal phone calls to families back home and calls to the soldiers in Iraq and Afghanistan. Some of these messages are touching and very personal. I hope you enjoy this compilation of ROCK songs from great unsigned and independent artists including; Tour of Duty by 360 Smile, Redemption by The Rising, American Blood by Reckless Kelly, Something in Myself by Underwhelmed, I Keep Willing by Narcolepts, Friends and Neighbors by Spy Hire, Send them to the North by Abeline, and The Longest Road (instramental) by Kelly Richey.
Special recognition goes to Sgt. Cory Wallis of Bellglade, FL, NG Spc. James Cornwell, Spc. Zachary Osbourne, and NG Spc. Stephen E. Reed of Napa/Sonoma, CA
May 11, 2012 06:38 PM PDT
April 27, 2012 01:43 PM PDT
Thanks for tuning in to our 152nd episode of The Great Unknowns Presents! If you missed our live broadcast, you can always listen and read here for our latest episodes and news updates.
If at anytime, you like to give us a shout out or make a request, give us a call at 1 (206) 338-6356 or Tweet us at @great_unknowns
April 13, 2012 12:58 PM PDT
Welcome to Episode 150! This episode is a special event, because if you were listening on KGUP 106.5FM Friday at Noon PST/3pm EST, then you heard our show LIVE for the first time since my college days!
Our radio station is active, but we are still in the pre-launching stage. We are in the process of building the station from the ground up, so our music library is limited. There's no commercials or advertisements, just a constant stream of continuous music.
This was our first time streaming our radio show live, so if you were used to hearing our show at a non-scheduled time, you obviously can listen here.
This weeks featured artists are as follows:
"Hold it Against Me (Britney Spears cover)" by Nylon Pink
"GO" by Kari Kimmel
"Back to da Top" by Vega-Black Phantom of the Opera
Neptunes Bed" by Rie Sinclair
"Snakes" by Leave it to Us
"Real Joy" by Tiffany Thompson
Listen 24-hours a day and 7-days a week at www.KGUP1065.com Listen anytime on your Android phone, iPad or iPhone. Mobile apps for Blackberry and other devices COMING SOON!
If at anytime, you like to give us a shout out or make a request, give us a call at 1 (206) 338-1935 or Tweet us at @great_unknowns
April 06, 2012 08:12 AM PDT
We are getting close to launching the KGUP 106.5FM (The Emerge Radio Networks) radio station and right now, you can take a peak www.kgup1065.com.
We're also excited to bring you the today's lineup. You get to hear a little of everything; Pop, Latin, R&B, and Folk-pop, so sit back for the next 30 minutes and enjoy some great music.
Music in this episode include:
"Earthbound" by Spaceship Days
"A mi enemigo" by Signa
"Left Behind" by The Somebodys
"Nothing is Wrong" by Mika Ben-Yami
"Walk with Me" by Khela
"Your Love" by Young & Fabulous
"Songbird" by Katrina Stone
If at anytime, you like to give us a shout out or make a request, give us a call at 1 (206) 338-1935 or Tweet us at @great_unknowns
Find more episodes like these in our section: Interviews & Shows