*This artist was booked through Ariel PR All music was provided by J-Punch and Dave Moonshine
Thanks so much to listening to me live today on KGUP 106.5FM. In case you missed it, here is a copy of today's show.
The radio station went live on Thursday, April 12, 2012 and better than expected, we've already had over 6,000 listeners on KGUP 106.5FM. This is better than we had anticipated for the launch of a brand new radio station.
We are hoping to reach out to 1 million listeners by January 1, 2013, so please tell everyone about www.kgup1065.com You can also listen directly from our website on your iPhone, iPad, or Android phone, but if you have another mobile device, download the TuneIn from your mobile app store, then search for "KGUP 106.5FM" or "The Emerge Radio Networks," then save us as your Preset and listen to us 24/7.
Unlike a lot of radio stations that play anything that comes their way, we grade and rate each and every song, so the quality is better. The best part is you won't hear anything mainstream.
This week's featured artists:
"The Life" by Romantic
'Reflextion" by Paper Anchors
"(Come Go with Me) Across the Universe" by MAGM Records
"Freak Out" by Marcus Very Ordinary
"Old Town"by Big Brother Smokes
If at anytime, you like to give us a shout out or make a request, give us a call at 1 (206) 338-6356 or Tweet us at @great_unknowns
Guess who's turned 1 today? Yup, KGUP 106.5FM "The Emerge Radio Networks" is 1 years old today. Building up 280,000 listeners has been quite an adventure for the Alternative Mainstream Radio station based out of Los Angeles, CA.
*COPYRIGHT NOTICE. All featured artists and writers retain all copyrights to their material
World Premiere of "Superstar Pop Twin" by Glitter Rose, Ep 170
On March 21 (this coming Thursday), Glitter is going to be performing at an event called Hard Rock Rising at Hard Rock Café, which is a battle of bands global competition against hundreds of artist from around, so she really needs your help to win. It's a FREE show, so if you're in the Hollywood area on that day, come out and scream your head off and get extra loud for her, cuz she'll need your support if she's going to win.
The following Thursday, Glitter will be in Oklahoma where she's going to be doing 5 shows. Then on April 16th, she'll be off to her home state of Texas to appear on Texas Rogue TV, plus she'll be playing a few live shows to wrap up her tour in Dallas. She'll be performing at Poor David's Pub and then her final at the Dallas International Guitar Festival.
To find the exact locations, dates, and times, go to www.glitterrose.com or find her on Reverbnation, Facebook, and you also get all her updates on Twitter at GlitterRoseTX. She's really active on Twitter, so make sure you follow her and add her to your favorites.
Listen to her other music on KGUP 106.5FM "The Emerge Radio Networks"
About Glitter Rose:
She's got a Southern heart, and a Rock n' Roll soul. Outlaw Southern Rocker, Glitter Rose from Ft. Worth, TX. This left handed guitarist owns the stage with her amazing charisma and defining Southern Rock sound. GR is endorsed by TELEFUNKEN Elektroakustik, Orange Amplifiers, Fishman Acoustic Amplification, WARRIOR Guitar, BAE Audio, Rotosound Music Strings, Moody Leather, and Guitar Hands Hand Care.
GR is a veteran in the music industry starting professionally at 13 years old in 1998. She is an accomplished guitarist, a simply genius songwriter, and has vocals packed with power, grit, and originality. Her live show is that of legends, captivating the audience with her high energy performance, and her passionate presence. GR has great love and admiration for her fans, stating "They are the reason I make music. If I can evoke emotion and excitement in one person in the crowd, I've done my job. It brings me great satisfaction to touch people with my songs and my performance."
GR is currently in Hollywood, CA. From March to July 2012, she held a 5 month residency at Hard Rock Cafe Hollywood on Hollywood Blvd. for an event they created about her music called Southern Rock Brunch. She is a 2 time winner in the 2013 Artists In Music Awards for Best Rock Artist and Album of the Year for Dead or Alive. She was also nominated for 2 Los Angeles Music Awards in 2012. She received a very honorable nomination with the Texas Music Office for State Musician in 2013. GR's time is definitely here. Her music is being recognized by some of the most prestigious programs in music, paving the way to stardom for this deserving and hard working artist.
* Photo credit: Glitter Rose performing at 2013 Artists In Music Awards. Photo by CNL Photography
K8DS is Chicago pop acoustic songwriter/musician Kate Diaz, b. 1997. Kate is also an "Artists & Athletes For The Earth" ambassador for earthday.org. If you purchase her single between March 22 and April 22, Kate Diaz will donate 100% of the proceeds of "Down to Earth" from iTunes to the earthday.org's sustainable energy projects.
About K8DS
Kate Diaz writes all her own songs and has been recognized with numerous awards for her singing and songwriting, including from National YoungArts, ASCAP and Berklee. She is endorsed by Godin Guitars and plays a one hour acoustic show of original pop songs around Chicago, including a few at some of the most well known music festivals and venues in the Chicago area. Through her music, Kate runs a yearly children's cancer fundraiser, and has also been recognized twice as an environmentalist by national organizations. Kate started out on YouTube in 5th grade, and got herself a job playing at her local Potbelly sandwich shop the next year. She debuted twice in Chicago, age 12 at House Of Blues and age 13 at The Metro, as a guest performer of well-known bands who liked her youtube videos of their songs. At 13 Kate also discovered SonicBids, which opened up a whole new world for her, enabling the teenager to get selected online for shows and songwriting competitions in Chicago and beyond. Kate just released her third live acoustic album, and also has released two singles. K8 juggles high school and soccer with being a DIY musician, doing all her own booking, websites, poster and album art, videos, copyrighting, digital releases, burning CDs. Kate's passion for music is fueled by all the youtubers who take the time to leave comments, the generous customers at Potbelly and people who come out to shows, and the many incredibly nice musicians and music industry people, both online and in Chicago, who have gone out of their way with encouragement, opportunities, and the guitars that make the music.
Find more about Kate Diaz at www.KateDiazMusic.com
Introducing Sinem Saniye (See-nem Sah-nee-yeh) originally from Istanbul, now a residing in New York is a talented Pop artist. She brings a unique style that is a blend of Turkish and Mediterranean influence combined with American Pop. Sinem's very name in Turkish translates to "deep from within my heart, or my heart, my love". This translation is exactly what Sinem translates into her lyrics and reflects her heartfelt sensuality into her music.
Listen to this special audio interview with Sinem herself as she talks about her journey from her first instrument until today. In this episode, you will get to hear music from her debut album entitled: "When I don't Sleep". Songs include: "I'll Confide", "Are We in Love", "A Certain Kind of Lovely", and "Outsider".
Find more of Sinem Saniye:
Official Website, MySpace, Facebook, Twitter, music video
Purchase "When I Don't Sleep
" on Amazon.com , CD Baby, iTunes
Don't miss this episode of The Great Unknowns Presents, subscribe on iTunes and Zune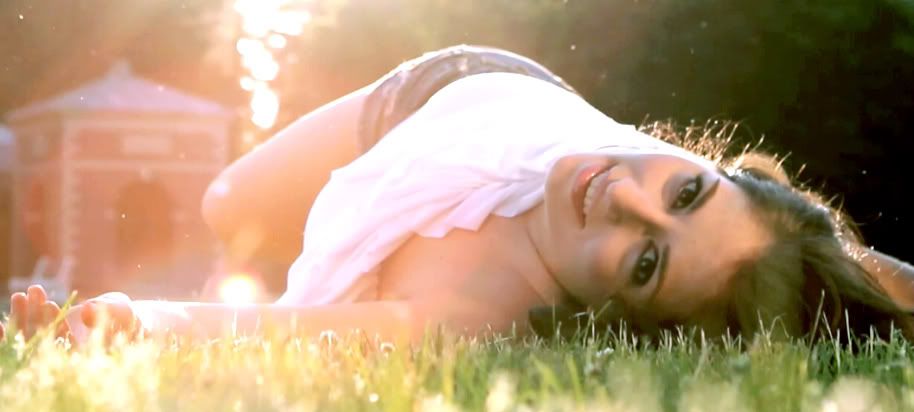 *Music in this episode was provided by 6 / 8 Records LLC and was booked on this show through Music X-Ray
Originally from Melborne, Austrialia, Pop Rock Artist Katie Cole is full of energy, not only in her music, but her stage presence lights up any room.
Now residing in Los Angeles to pursue her career in music, Katie found Producer, Howard Willing. Willing is well known for his engineering and production work with Counting Crows, Sheryl Crow, Snoop Dog, Tupac, Macy Gray and Smashing Pumpkins and many other music artists. Willing is now working with Katie and he helped launch Katie's debut EP called, Lost Inside a Moment last July. With her debut album, Katie has been captivating audiences on stage, on the web, on television, and heard on the radio airwaves across the world.
Lost Inside a Moment is chalk full of catchy rock songs, some with a sense of country flare like the title song, "Lost Inside a Moment"
Read the full review at All Indie Magazine
Find more of Katie Cole on: Facebook, MySpace Twitter, and her official website Katie Cole
Purchase: Lost Inside a Moment on iTunes
*This episode and music was provided by Katie Cole
He's got the moves, he's got the look, he's got the voice. He is the internationally known, "The Dance Doctor to the Stars," John Cassese. John presents music from his LP's Never Too Late and A Night of Swing.
Mikey Jayy of The Great Unknowns Presents and Program Director of KGUP 106.5FM, heads over to Santa Monica to interview with the Dancer/Singer Songwriter, John Cassese live in the studio to talk about his Nomination for Comeback Album of the Year and his Nomination for Best Adult Contemporary Artist at the 2013 Artists In Music Awards.
To get more information about The Dance Doctor Studio in Santa Monica or purchase Never Too Late, A Night of Swing, and John Cassese In Concert, go to www.johncassesemusic.com
For a limited time, if you purchase one of his CD's, you get a free dance lesson. Just mention that you heard our interview on KGUP 106.5FM or The Great Unknowns Presents.
John Cassese's official biography:
The Santa Monica, California based dance instructor/choreographer, known as The Dance Doctor, believes everyone has the ability to dance, and he and his team lead the way teaching others to trip the light fantastic. With a true appreciation for the arts, Cassese's talents are diverse and varied. Not only is he a nationally recognized dance instructor who has trained such celebrities as Adam Sandler, U2's The Edge, Elizabeth Hurley and Sir Ben Kingsley, he is an accomplished singer and entertainer. Involved in several facets of the arts including singing, entertaining, choreographing for film, stage, television, video and private parties, as well as producing and performing dance demonstrations, Cassese is a modern-day renaissance man. "Singing is always something I have focused on and has always been a big part of my life, but because I was dancing and teaching dance so regularly, I put my singing career on the back burner; though it was never, ever far from me. It has always been, and will always be, a great passion." Here, for the first time ever, we are pleased to present John Cassese Music; a collection of John Cassese's recordings, from cover songs to some very special original material. These songs will make you feel happier, put joy in your heart and a spring in your step. The first CD available on iTunes is entitled, "Never Too Late" and it features some of the most touching, emotional and romantic songs. Sing to them, dance to them or do both. We could all learn a lesson or two about living life to the fullest from John Cassese. Like his album's name, remember it's never too late to reach your dreams.
Originally formed in 2006, the Ill Funk Ensemble's sound is a new type of Funk infused with Hip Hop and Rhythm & Blues, a sound that isn't overly dated, but rather a hint of new swagger combined with old school. Lead by Jermaine Wells vocals, he delivers a smooth vibe of freestyle and melody along side with BJ FitzGerald on guitar and vocals, Duane Etienne on bass and background vocals, then there's Joe Stoner on keyboards and background vocals, and finally Dennis Brooks on percussion. Together, they bring a groove that is both engaging and refreshing.
On The Great Unknowns Presents with Mikey Jayy, Jermaine Wells and Bj FitzGerald pay a visit to KGUP 106.5FM in Los Angeles, CA for an exclusive interview and they talk about their brand new album called, "The Duality", which was just released in October.
Find more of Ill Funk Ensemble:
Follow on Twitter
"Like" on Facebook
Purchase music by Ill Funk Ensemble on iTunes
Today's brand new episode is a compilation of new music just added to rotation on KGUP 106.5FM by some of the finest music artists in the industry including new music by:
Spencer Kane "I Want That"
The Ground Above "Compliments"
G.U.G.G. "Mind Right"
Static People "Toxic Overload"
Reachback "Pretty Slick (for a white chick)"